Q Lawn Turf (with Perennial Ryegrass)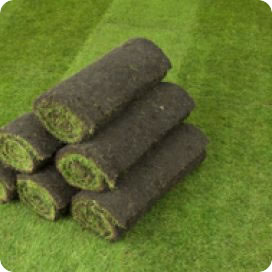 Brighten up your garden with the country's most popular turf. Q Lawn Turf is good looking, hardwearing and suitable for almost any application as the seedmix includes dwarf perennial ryegrasses with smooth stalk and fescues.
The use of disease resistant cultivars and careful management of the crop ensure that chemical applications are kept to a minimum.
Additionally, all vehicles used by our designated haulier comply with European Standards for environmental safety. At Q Lawns, we aim to operate in every area of our business with the minimum of environmental impact.
Q Lawns is a member of the TGA (Turfgrass Growers Association), our personnel are trained in turf assessment to the TGA standard for grass purity and content, weight, roll strength and appearance.
For latest prices and to buy online, please click here